In an online class, having clear and concise instructions for students is vital. Not only is delivering the game instructions important, but online students will need instructions on how and when to participate in a MobLab activity.
Communicate to students that a MobLab activity is coming up. Tell them what activities they are expected to participate in by sharing the playlist/session names, how participation may affect their grade, and the timeline in which they should access the activities, including the start time and how many hours they have to complete it. It is also important to tell students that once they join a MobLab session, they should expect to complete it right away. 
For all of our games, we provide student instructions that you can use. To find student instructions, first add the game to your playlist. Then select the Instructions button along the right-column of the game panel.

You'll get a pop-up with student instructions. If you're unable to view student instructions, make sure your pop-up blocker is turned off.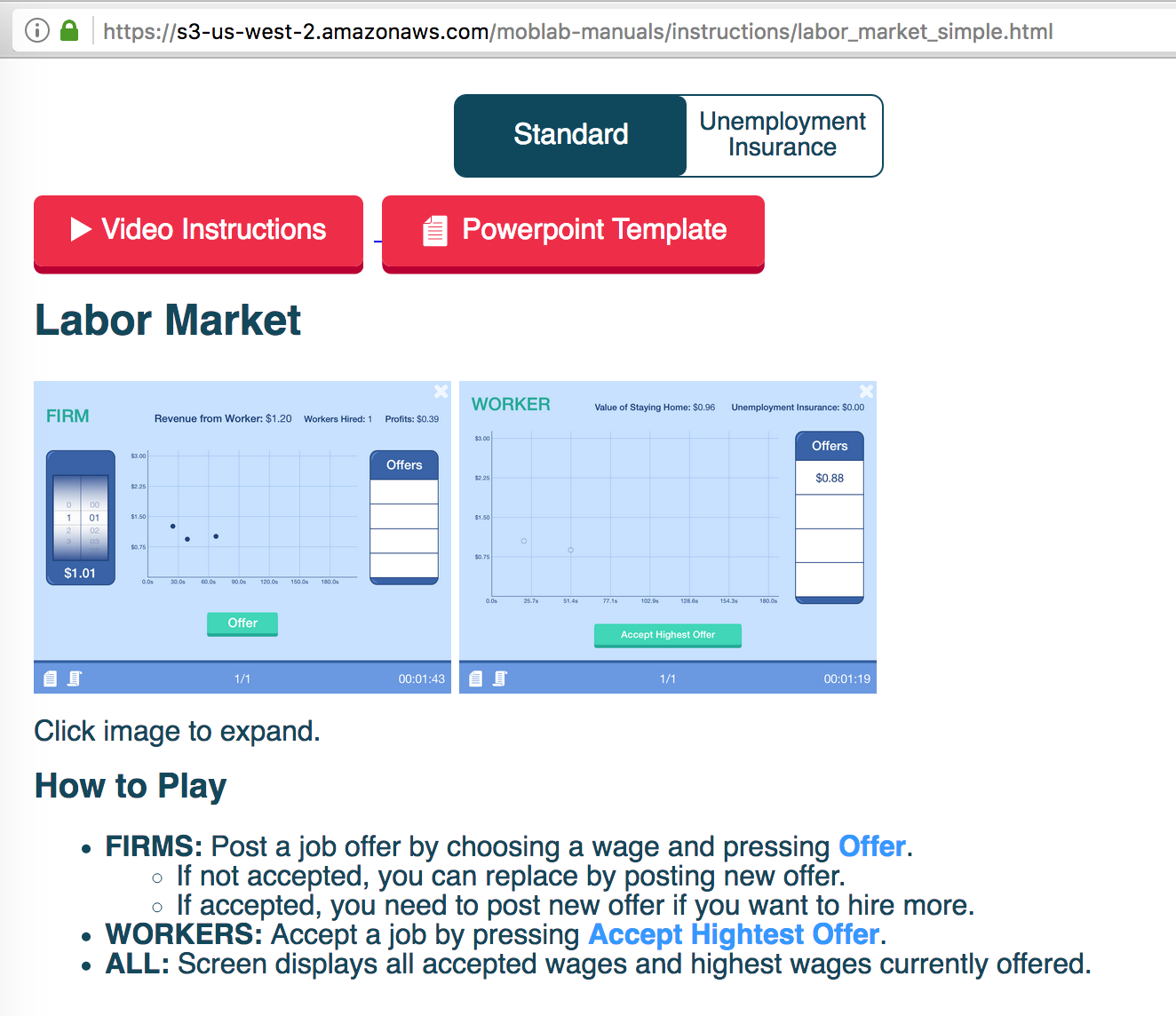 To share the instructions with students, you can:
1. Post the pop-up URL on your class website. This URL is not behind a login wall, so students can easily access it. Students will have access to the text, video, and power point game instructions.
2. Download the Power Point template from this pop-up and post it on your class website.
3. Review the game instructions with your students if there is a live element of the online class.
After having students review the instructions, it is recommended you run a quiz to check for students' understanding prior to playing the game.