Create a new class by clicking the + button next to Classes or clicking on the menu icon and selecting New Class.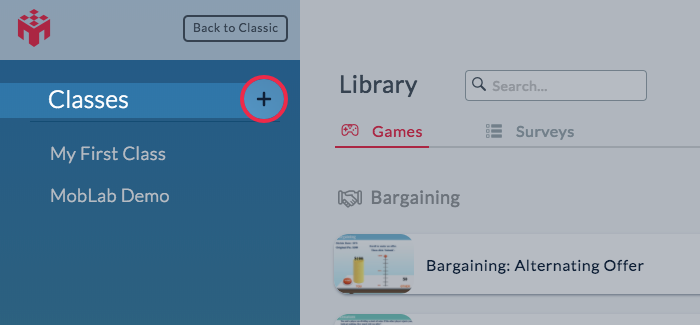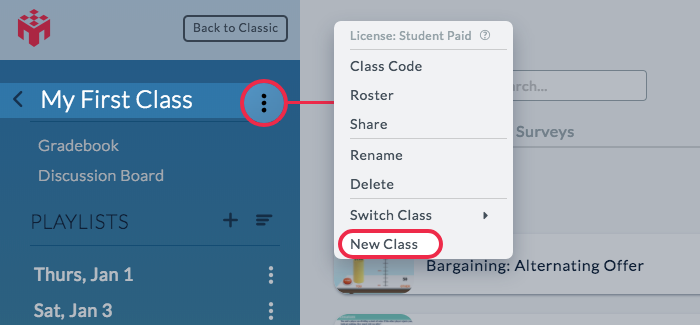 A dialog box will appear where you can name your class and select what type of payment option is most suitable for your class. The default option is that students will purchase their own licenses at $18 per student. If you have a large class (100 students or more), select the Large Class Rate for a rate of $12 per student. Finally, if you or your department has covered the cost of MobLab for your students, select that you Have a Code and enter your license code in the text box.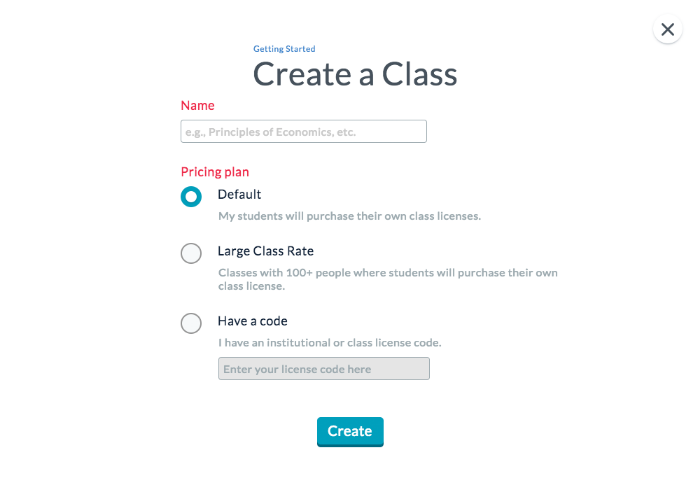 Press the
Create
button and you will be set! Upon creating a new class, we automatically add your first playlist. You can
change the name of your playlist
to match your lesson or add new playlists yourself. 
Ask your students to join your class using the newly created
Class Code
.