You can invite students to join your class after the class has created. Invite students by adding them to the Roster.
To add students to your roster or view your roster, first click on the Class dropdown menu and select Roster. 

The Roster window will appear. Click in the top-right corner on the Invitations button.

Copy-and-paste a list of your student email addresses into the textbox or upload a .csv file of your student roster. There is no need to add student names or IDs. You only need students' emails. When you have uploaded your student roster or copied your student emails, simply press the Send Invites button.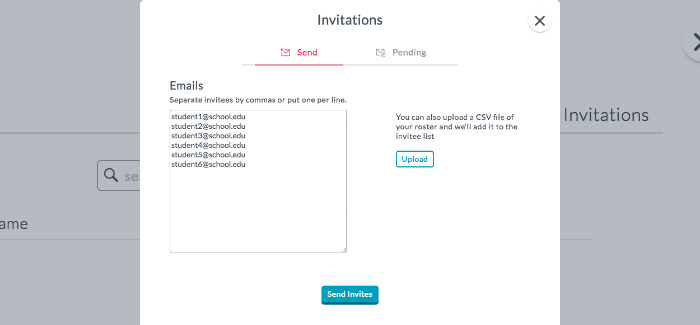 Once students are invited, they will be sent a welcome email containing instructions on creating a MobLab student account and how to join your class. The email will include your Class Code, if the student would rather join with a different email address. 
You can preview one of these student invitations by sending an invite to yourself.