Two or more instructors can run games in the same class by sharing a class. This feature is useful for courses with multiple instructors or for classes with teaching assistants. 
To share a class with another user, first go to More... from the Class Menu.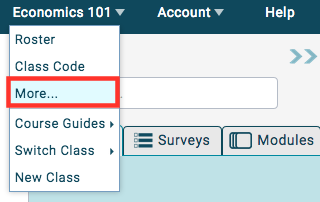 From there, select the appropriate class and click the Share button.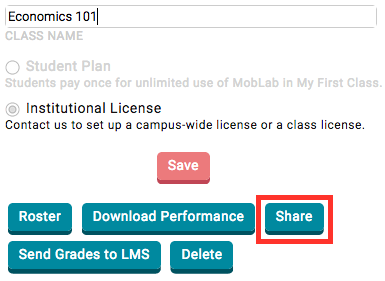 Enter the email address of the person you want to share your MobLab class with and press Share. A notification email will be sent to the email entered. At this point, you will have shared access to your class.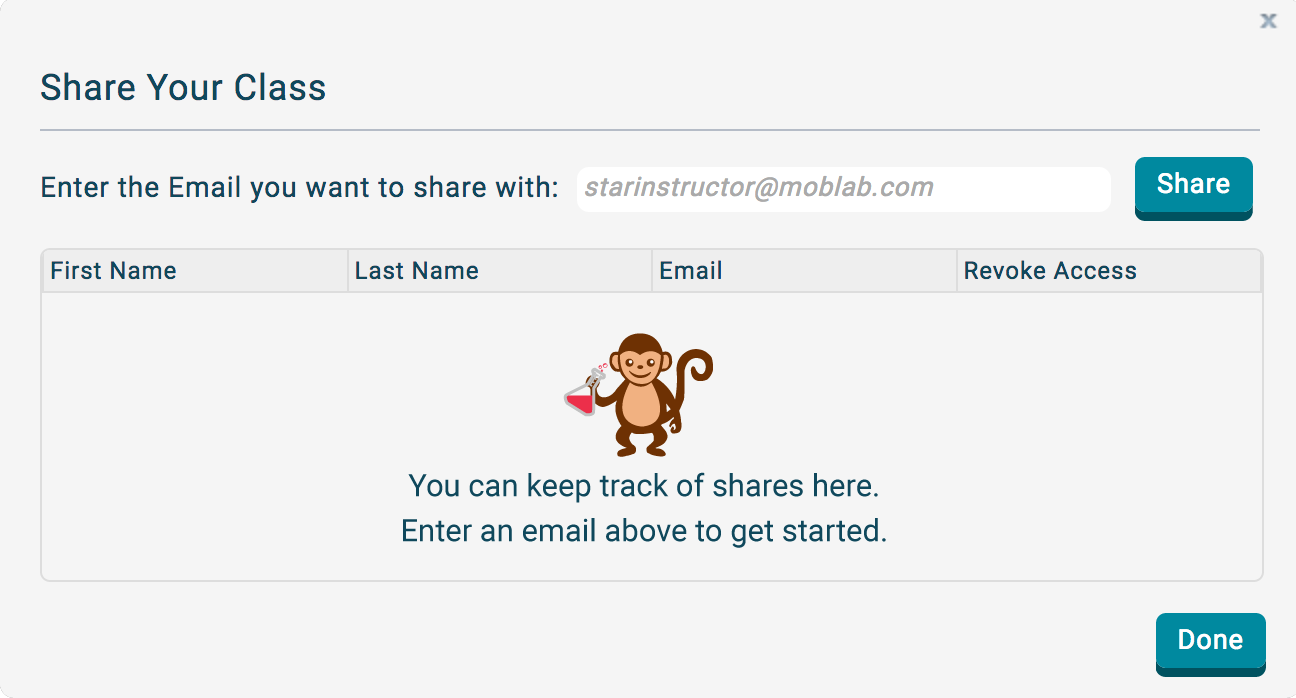 Important: The person you are sharing with must also have a MobLab instructor account.