Every instructor account comes with six test student accounts. You can use them to preview a game from the student's perspective. Test accounts are created based on the email address associated with your account. To login using a test account, use the first half of your email before the @ symbol, followed by "+test1"and then the domain.
Here is an example using the email address
instructor@school.edu

.

The test accounts for this email address will be:

instructor+test1@school.edu
instructor+test2@school.edu
instructor+test3@school.edu
instructor+test4@school.edu
instructor+test5@school.edu
instructor+test6@school.edu

Every test account has the default password of moblab123.

You can use your test student accounts on both the MobLab app or at game.moblab.com. If you use a browser, make sure you use a different browser than the one you are logged into as an instructor. Once logged in, you will be able to see the student console and play games just as your student would.

This video shows you how you can use a test student account.

You can also find your test accounts by pressing the link 'Don't forget you have testing accounts!' on your roster.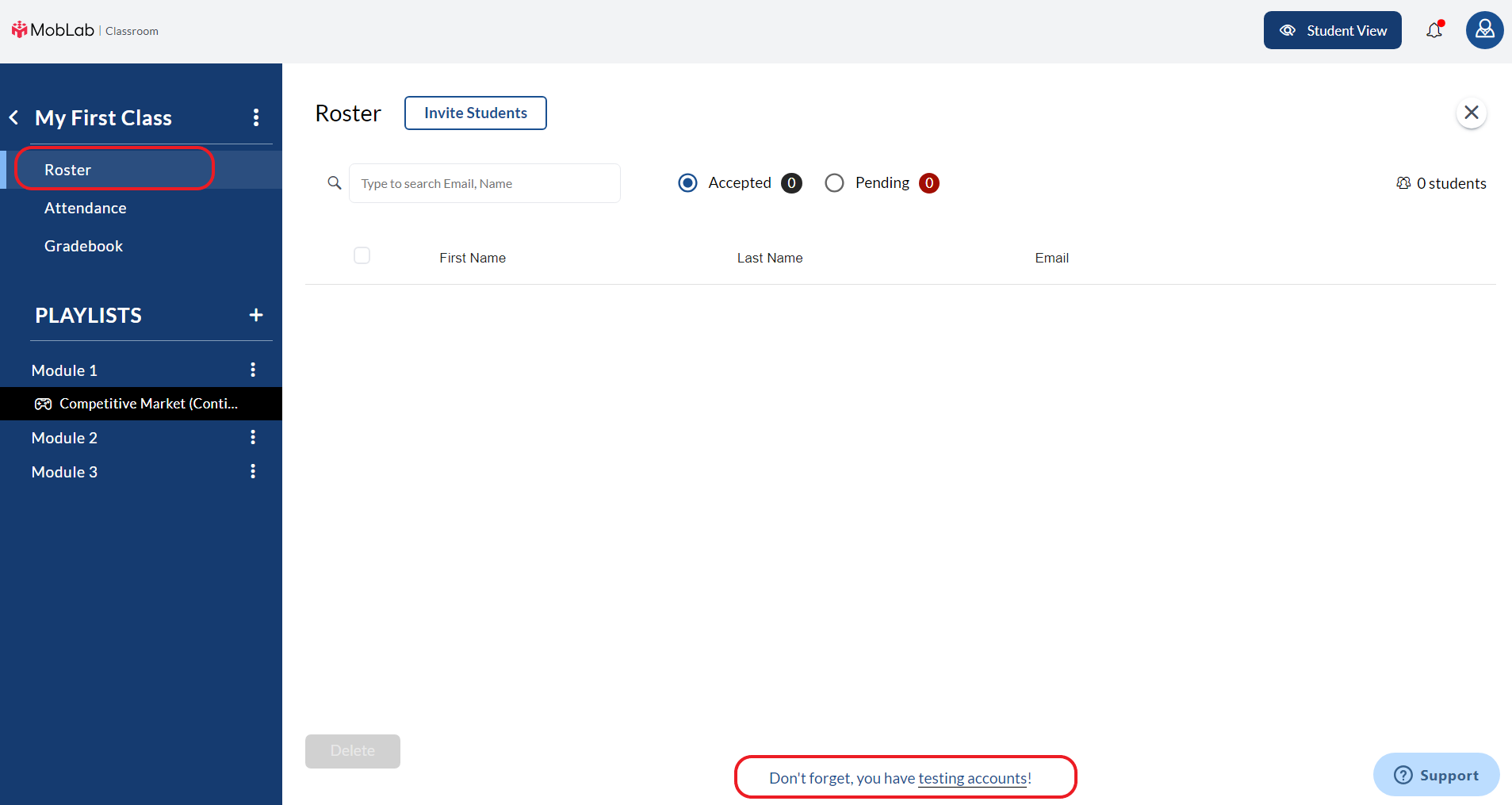 Happy playing!