MobLab has an easy way for you to download game results to a PDF.
After a game has finished, click the Results button along the right-hand column of the game.

Once the results have loaded, click the Save As Image button.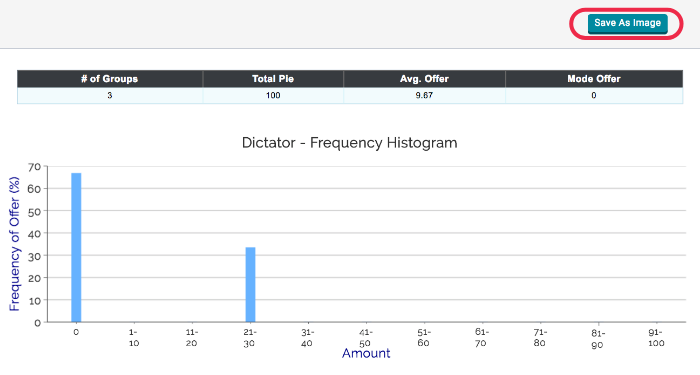 This will save the summarized results in a PDF.