From the MobLab Instructor Console
You can reset your password by going to the Account dropdown and selecting the My Account option.

From there, select the Password tab on the left of the screen. You will see two fields filled with a long string of dots.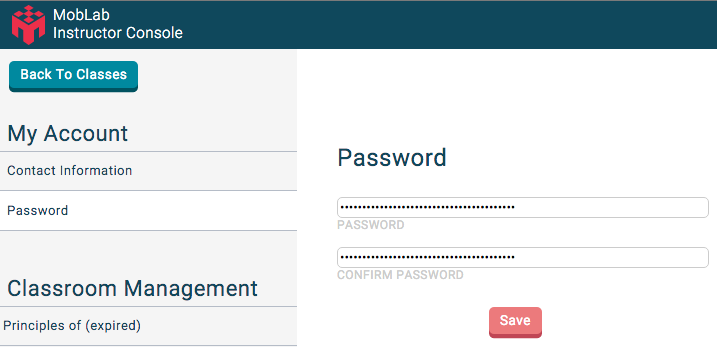 Simply replace the dots in the two fields with your new password and press the Save button.
By Email
If you are unable to first log into the MobLab instructor console (perhaps because you forgot your password), you can also reset your password by going to https://game.moblab.com and selecting the Forgotten your Password link.