MobLab games and experiments are now available through Cengage's MindTap platform. This allows instructors to quickly and easily add activities to their MindTap course for in-class or online game sessions. Instructors add and launch games from within MindTap and students participate through their MindTap accounts.
Here's how you get started using MobLab games and experiments through Cengage's MindTap platform.
Using MobLab in MindTap - Quick Start Video
A brief overview of getting started with MobLab in MindTap!
Create an Activity
Log into your MindTap instructor account and click to Add/Create an Activity.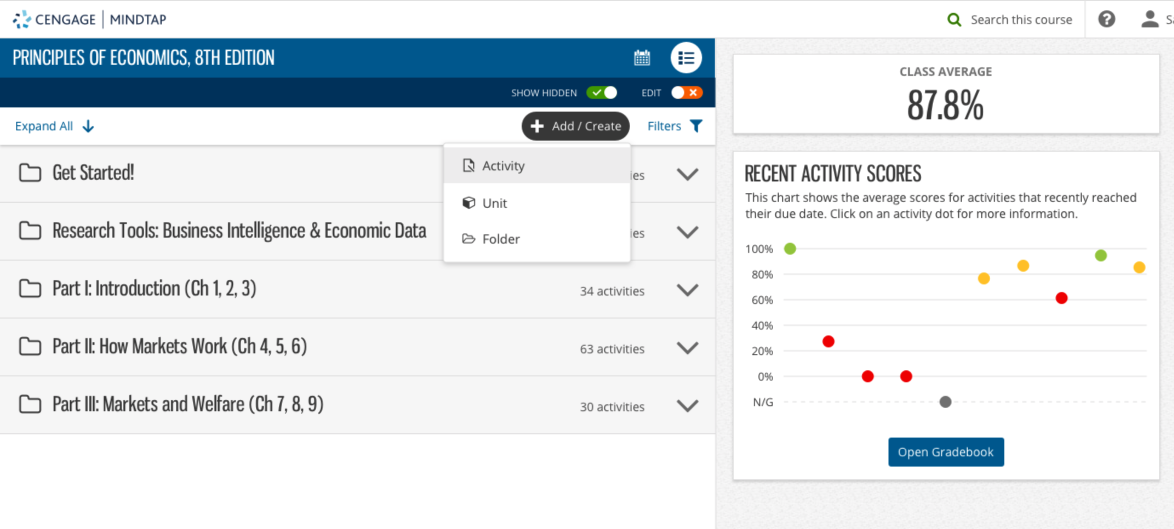 Select to add a MobLab Activity.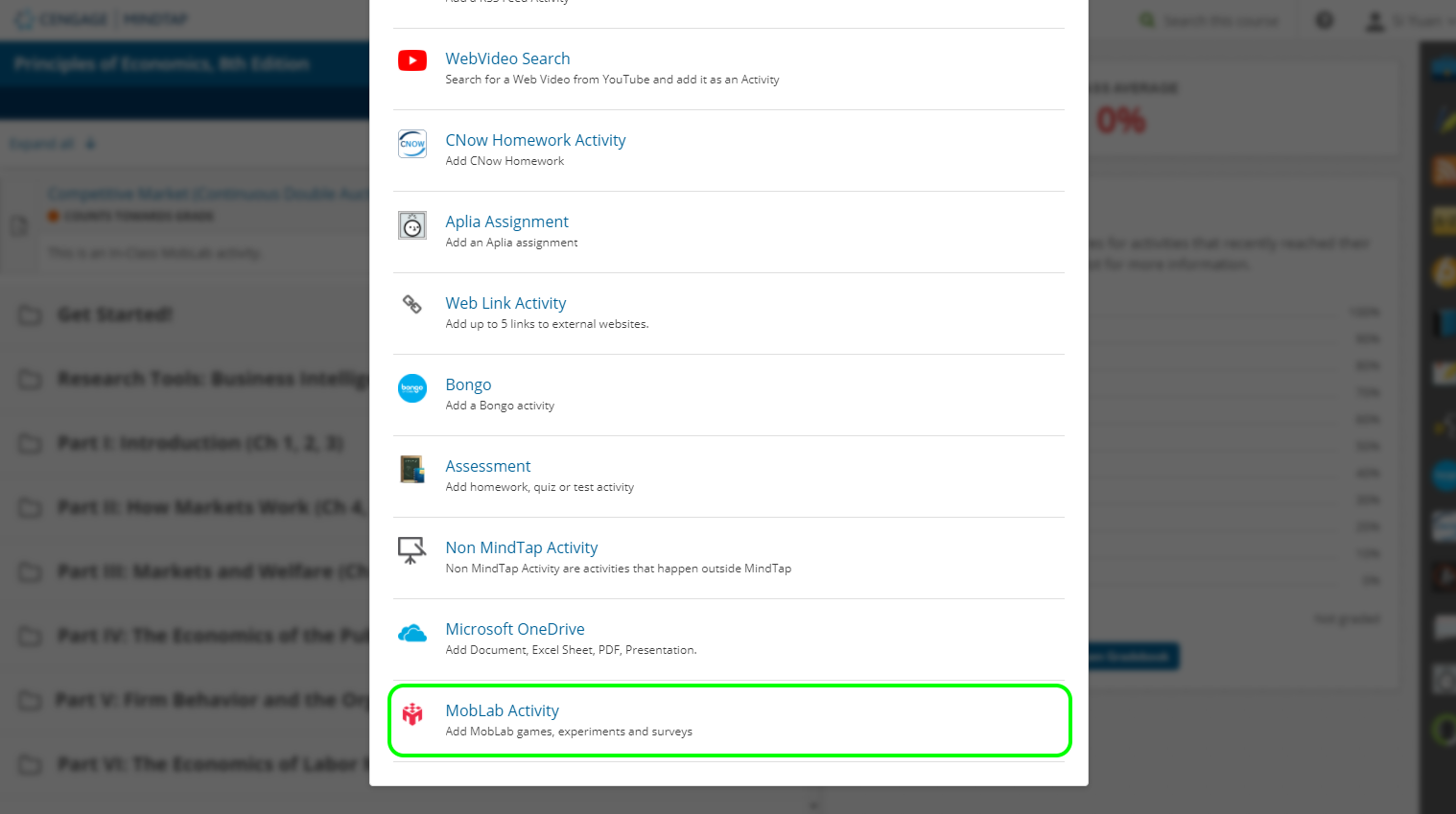 Choose the game or survey you want to add to your MindTap course. Games are organized by category along the right-hand side. Demo any game by pressing the Demo button or review the Guide, a resource for instructors on how to use this game in your class. Click Continue to add the game or survey to your course.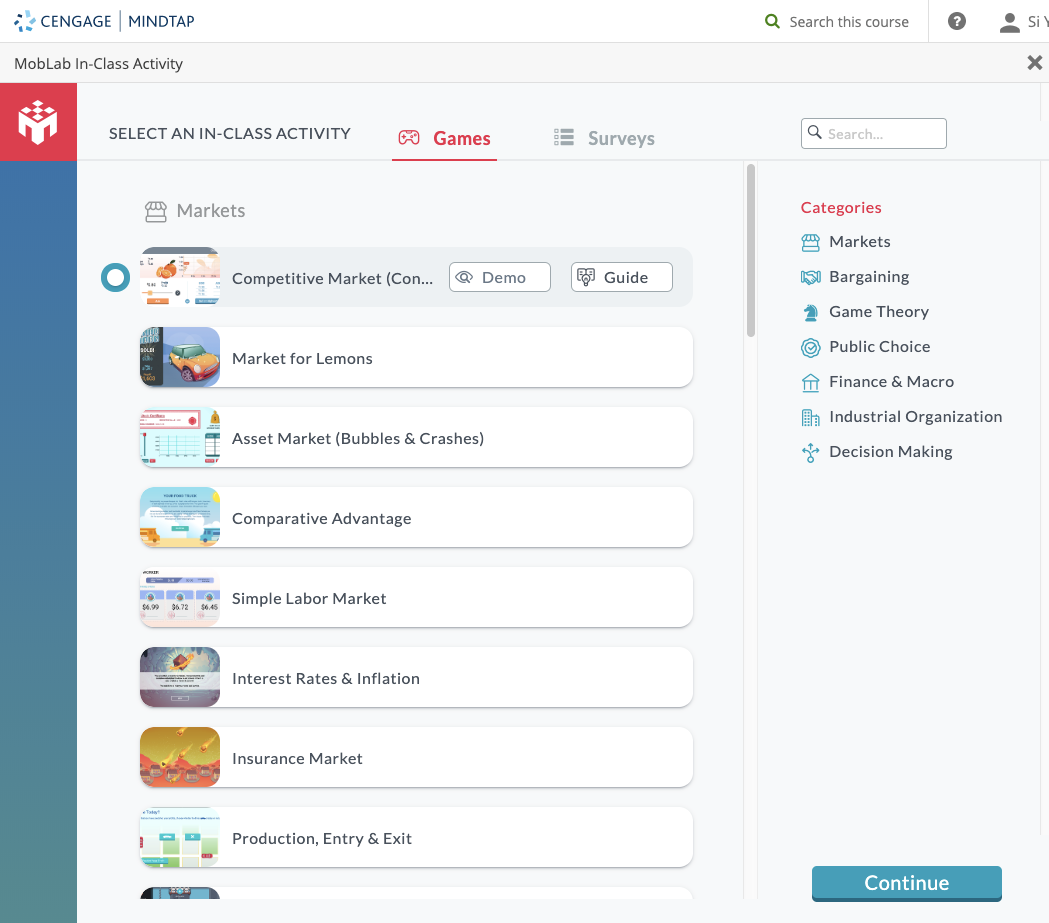 Back on MindTap, you can edit the title of the activity and it will automatically replace the title of the activity's playlist on MobLab. Add an optional description of the game for students and the location for where this game should appear in their course. Click Add to assign the game to your course.
IMPORTANT NOTE: The Dates (Available Date and Due Date) section only applies to the availability of the activity link on the MindTap learning path. It has no effect on the run state of MobLab activities. If no dates are selected, students will see the MobLab activity in their learning path even though the game will not be running or available within MobLab. Choosing an Available Date will reveal the MobLab activity on the MindTap learning path on your chosen date.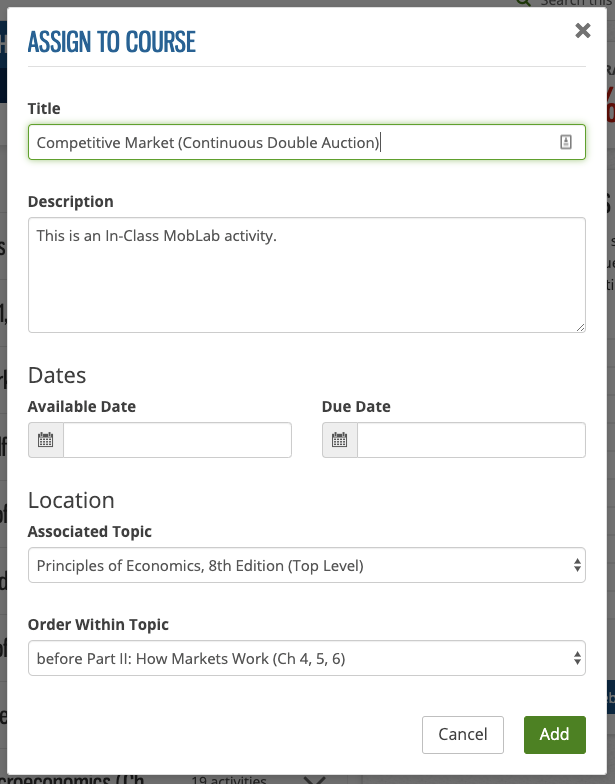 Run an Activity
When you're ready to begin the game, click on the game title to launch the MobLab app.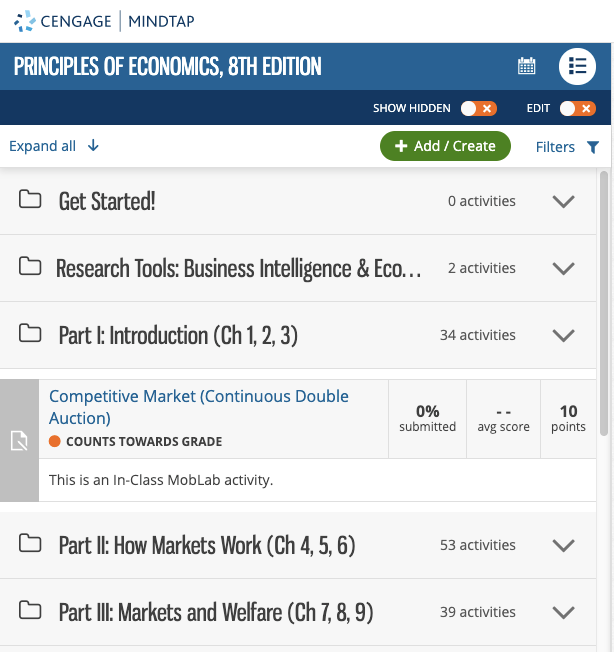 Here you can modify the game parameters to best suite your class. Once the game parameters are set, review the Instructions with your students and double check if they have any questions. Then press Run Game!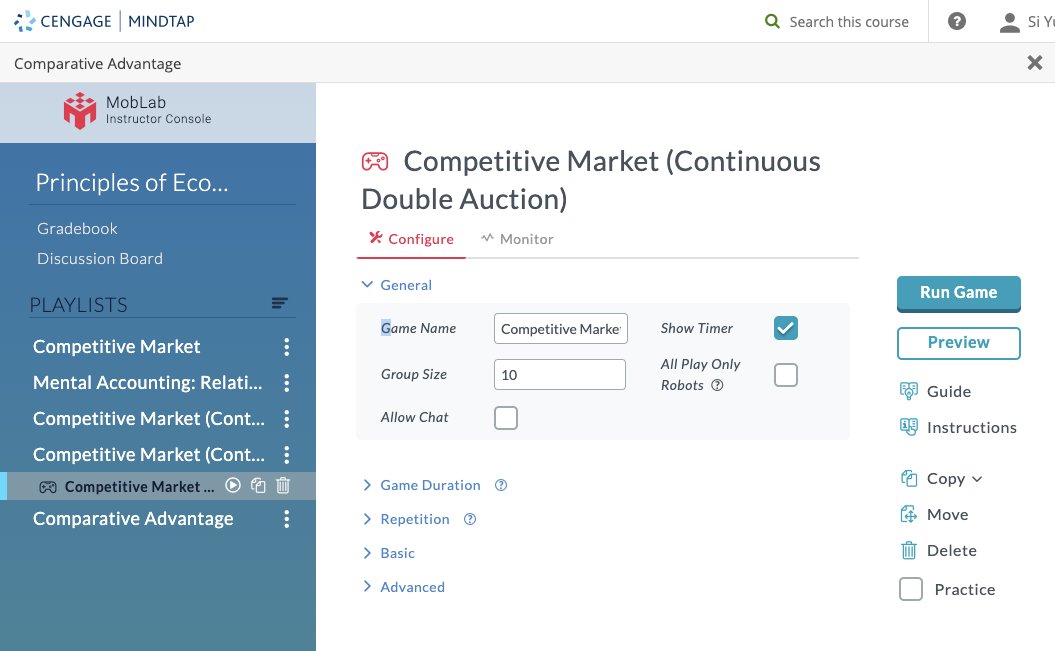 IMPORTANT NOTE: The game will not start just yet, but students will be able to log in and join the session. You'll be able to start the game on the next screen.
Once a majority of your students have joined the session, click the red Begin button.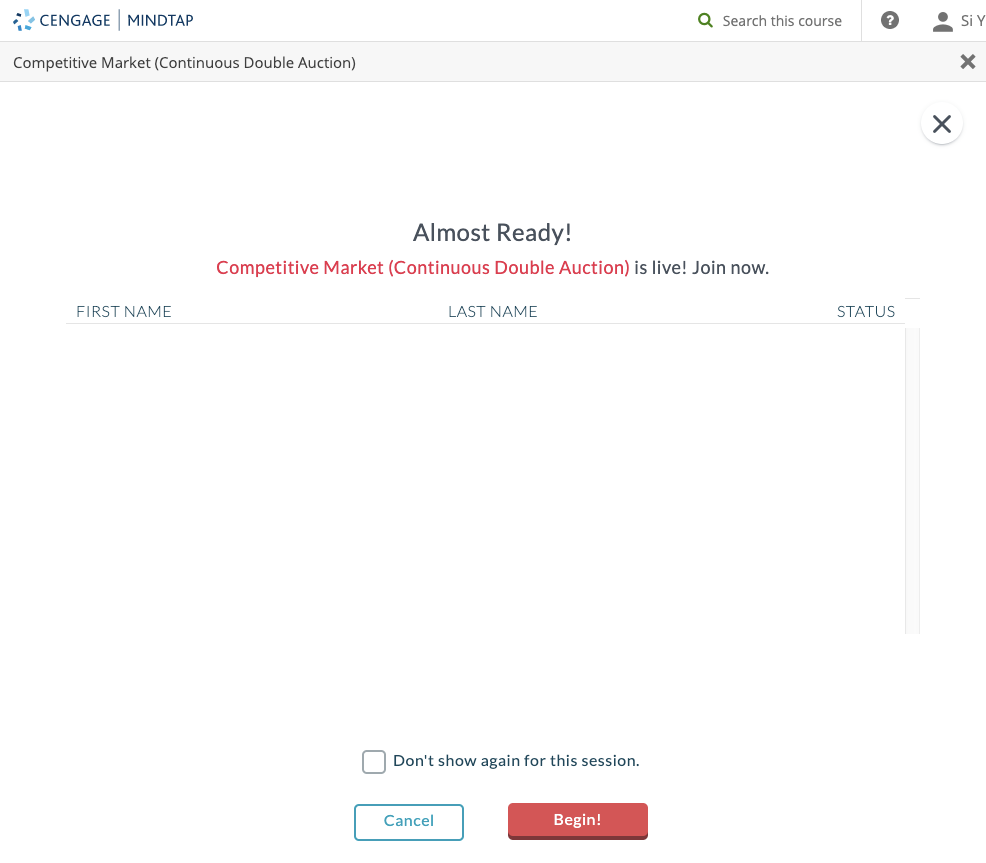 Students who have already joined the session will automatically be grouped together and their games will be started. Any students who join after you press the Begin button will be placed into the last unfilled group.
Once the game is started, you can monitor the game and add robotic players to the last unfilled group. Here you can also see how much time is left in the game, which groups have finished, who is in which group, and the details of each group.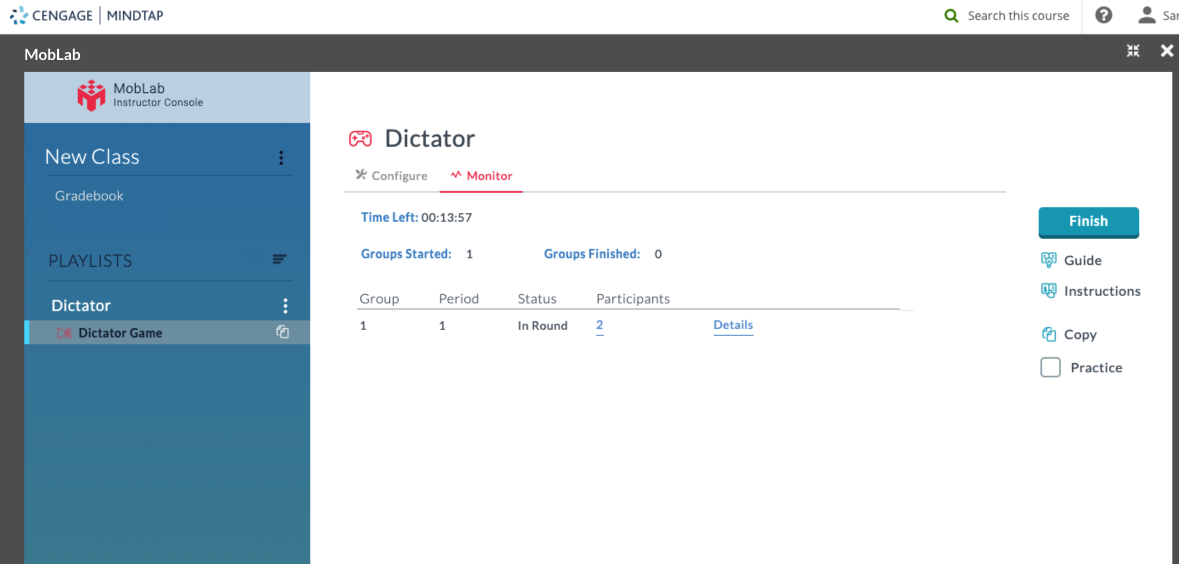 The game will end automatically when the timer runs out, but you can also finish a game early when most or all of the groups have a Finished status.
Activity Debrief
Once a game has finished, you can review the game Results and the game Scoreboard. You also have the option to Download the anonymized game data and performance data.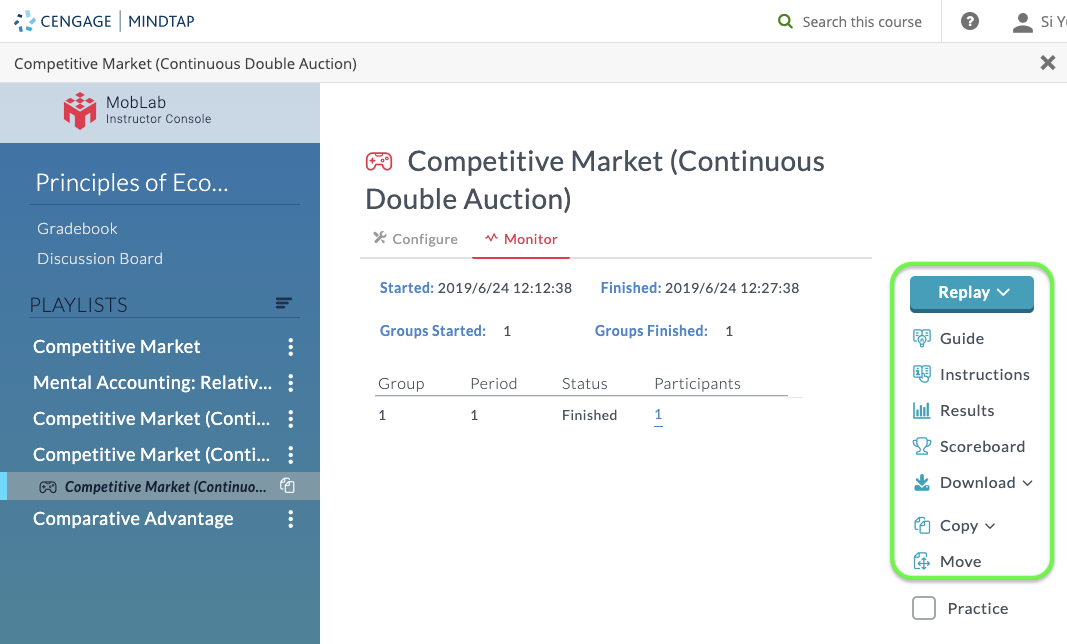 Clicking Results will open a separate window displaying game-specific graphs and breakdown tables. Review the game results with your students to show them trends from the class and how their behavior compares to theoretical predictions. And if it's part of your plan, launch the Scoreboard to show off the high-scoring students to encourage some competition!
Once a game has been played, you may copy or replay the game.
IMPORTANT NOTE: Copying or replaying a game within the MobLab app does not create a new game on the student learning path.
Student Experience & Guide
Below is an explanation of the student experience when using MobLab within MindTap. Please also see our Student Guide for using MobLab in MindTap which can be downloaded and added to your LMS or syllabus.
Students join the MobLab activity from the MindTap Learning Path. They click the activity title to launch the MobLab app.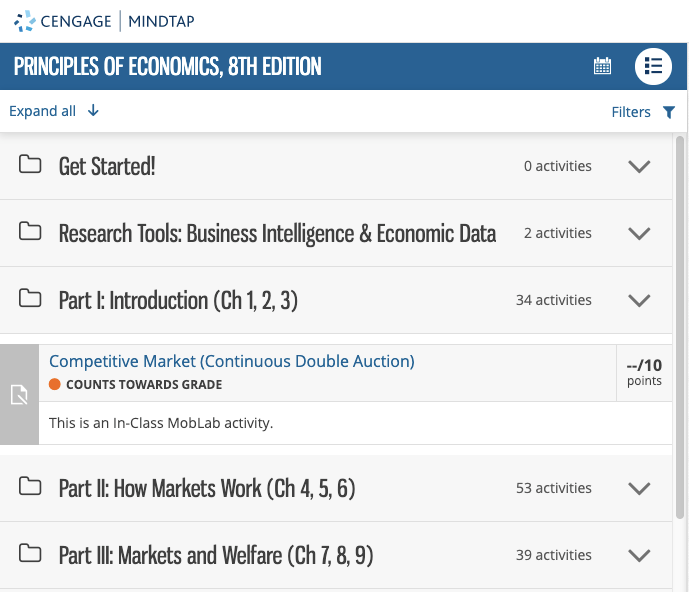 If an activity is not currently running, students will launch into the student console dashboard. Students join an Active Session by clicking on the session card with the game name. They will only see an Active Session card for activities that have been started.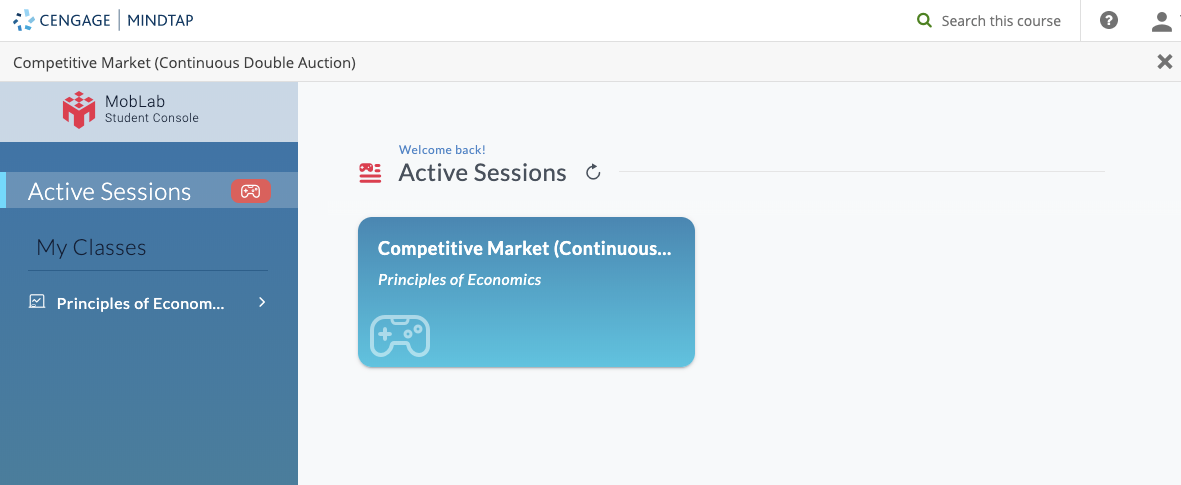 If an activity is already running, students will launch directly into the activity. Upon joining a game, students will be randomly matched with other students to start playing. Remind your students to watch the timer and submit a move within the time limit!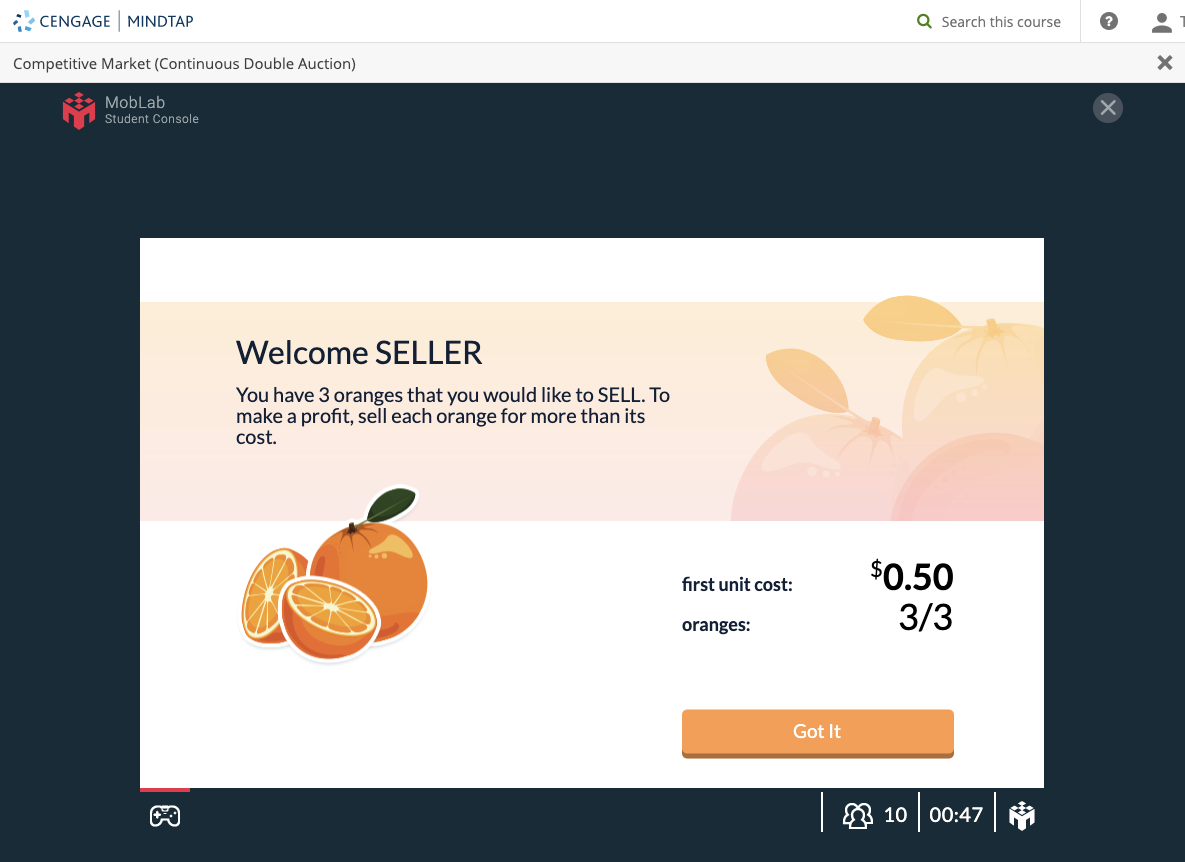 If an instructor has clicked Run Game but not Begin, then students will see a waiting screen: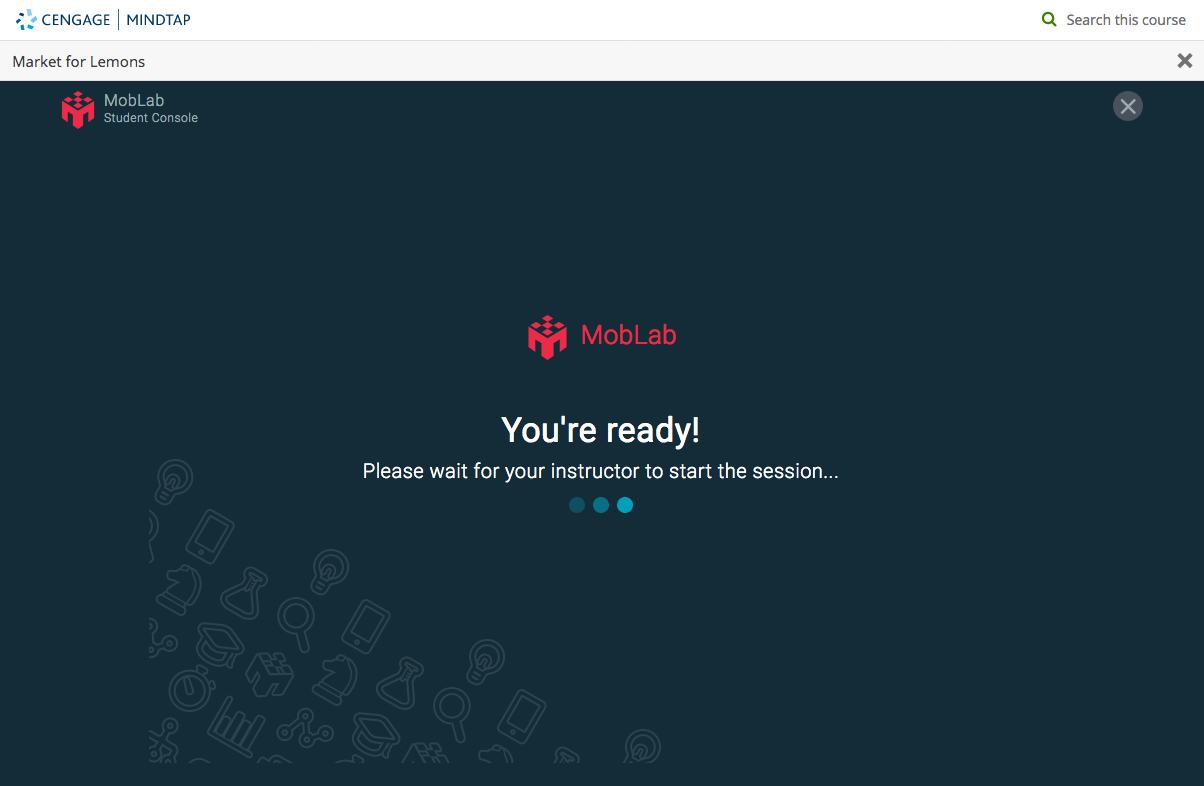 They can stay here and their screen will automatically refresh when the game or survey begins.
If a student gets logged out or accidentally leaves a game, they can rejoin the session anytime by clicking on the Active Session card.
MobLab Games available in MindTap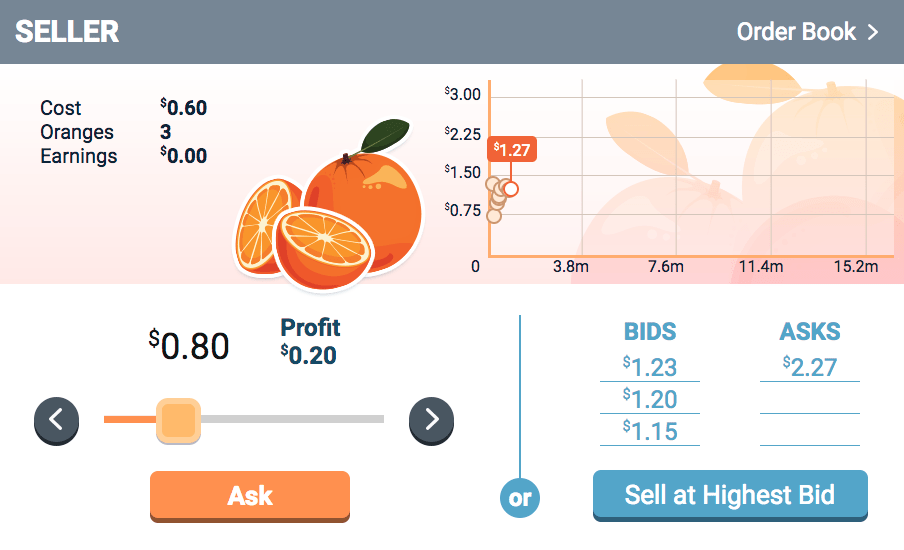 Competitive Market with Tax, Subsidy and Price controls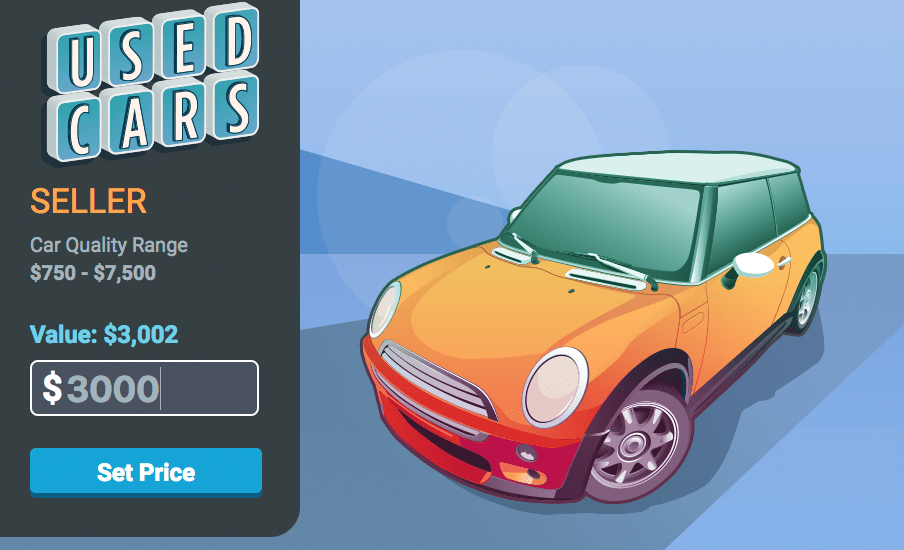 Lemon Market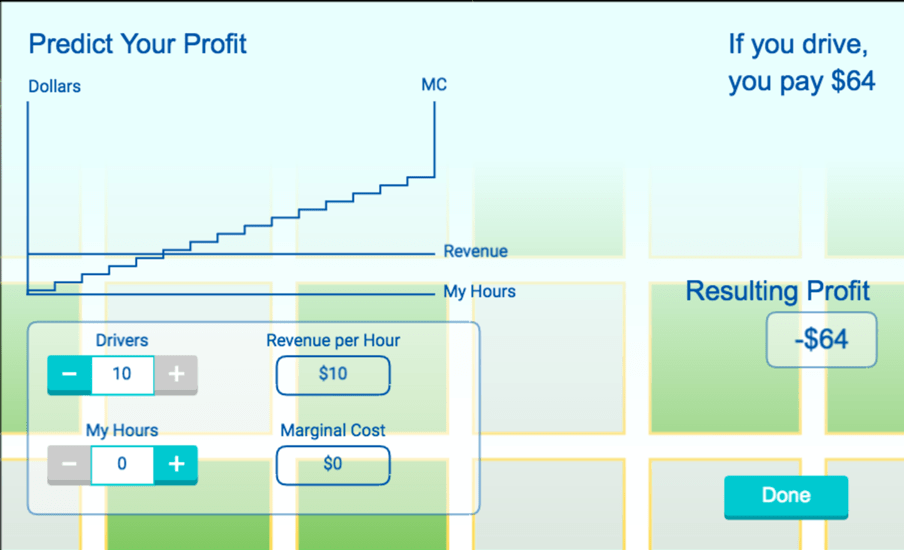 Production Entry Exit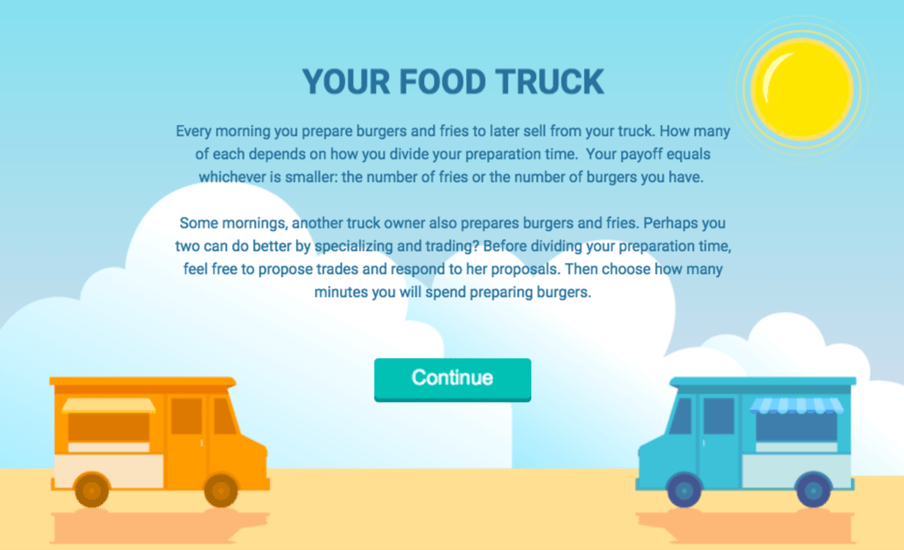 Comparative Advantage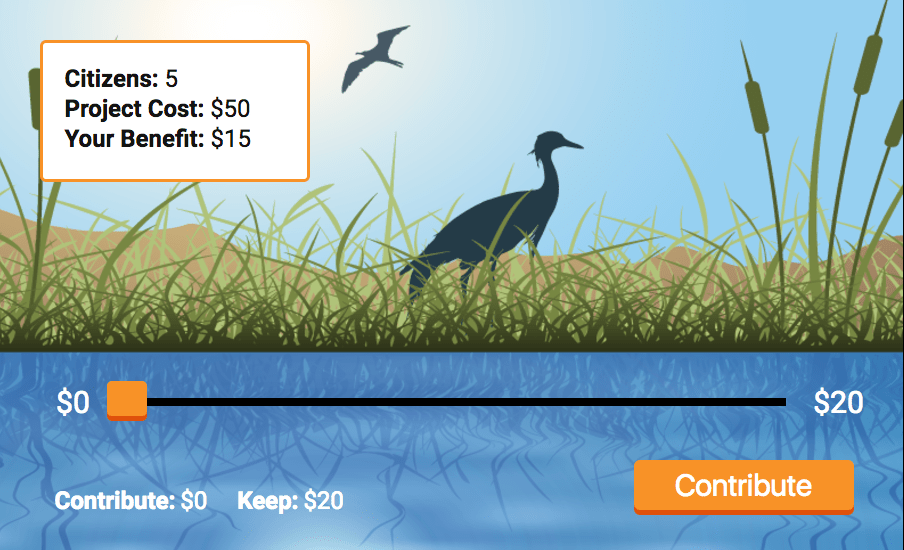 Public Goods: Threshold & Linear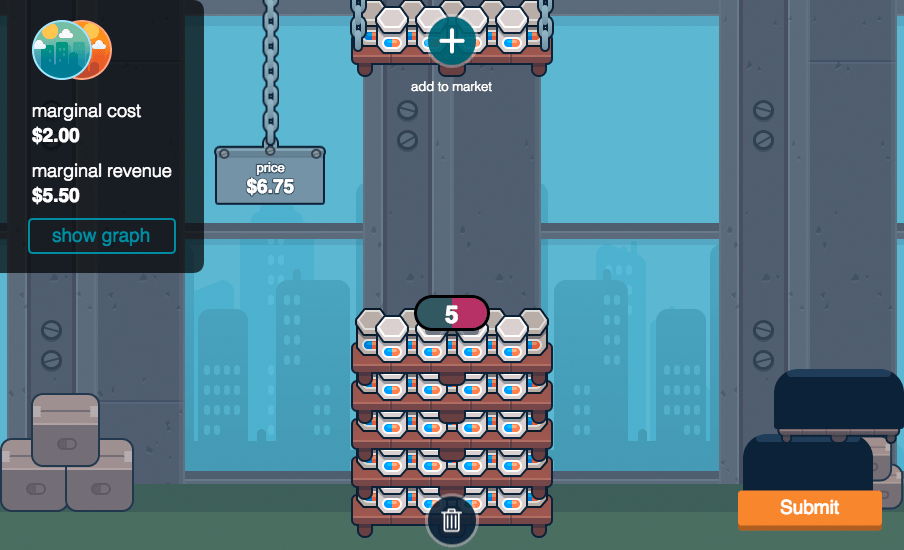 Price Discrimination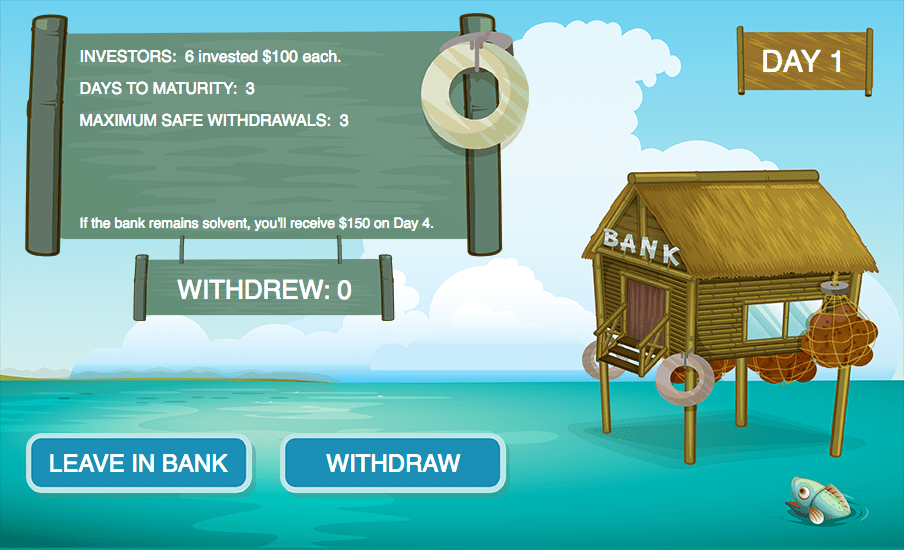 Bank Run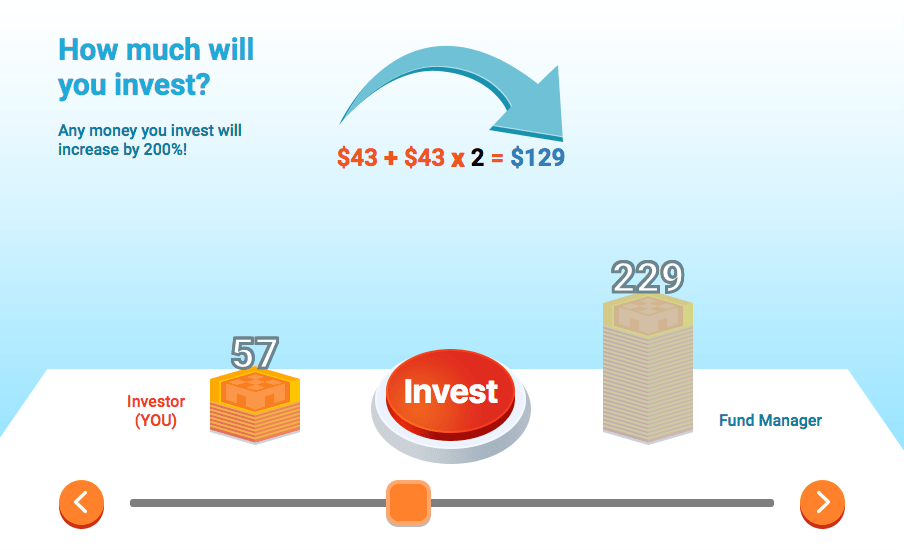 Trust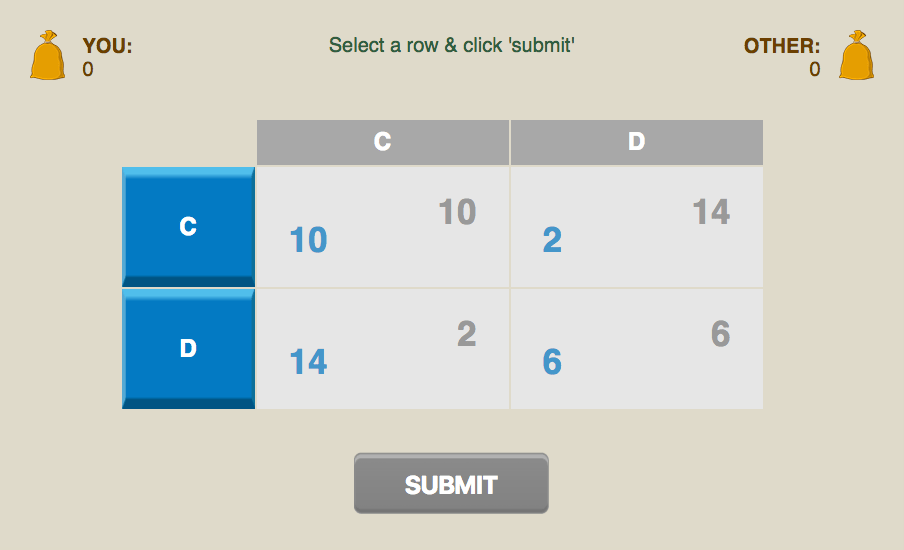 Prisoner's Dilemma (Matrix)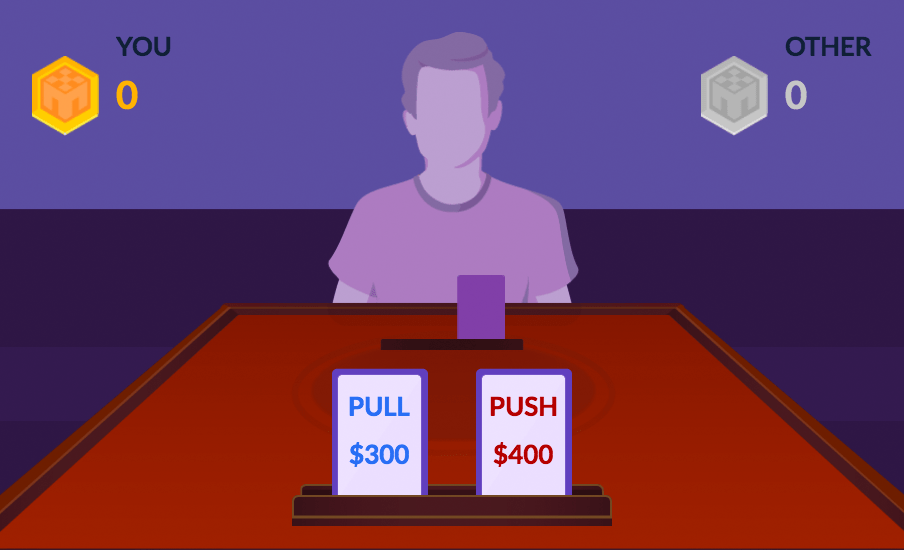 Prisoner's Dilemma (Push and Pull)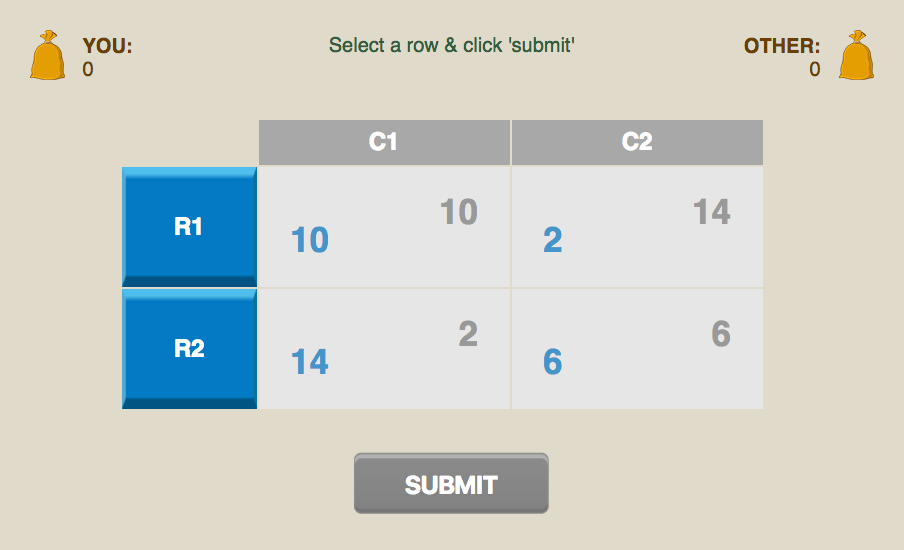 Matrix: Instructor Specified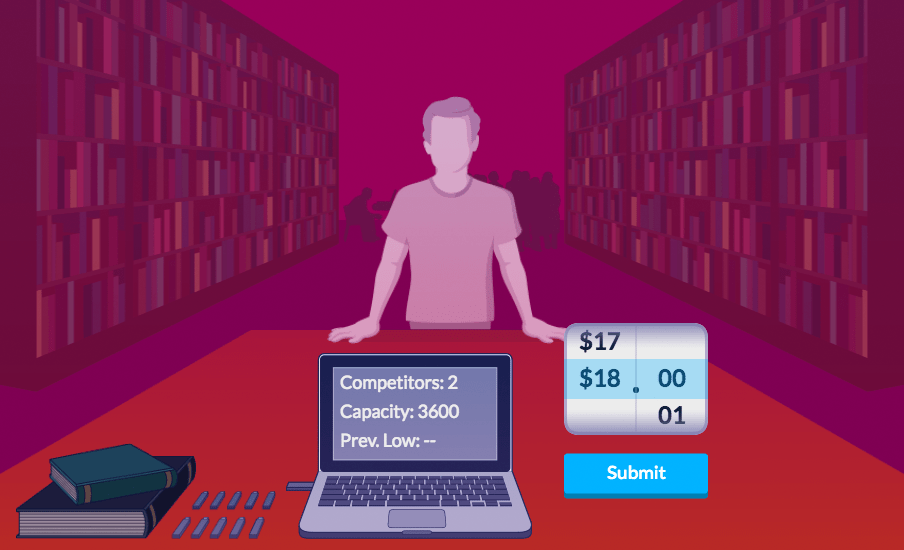 Bertrand Competition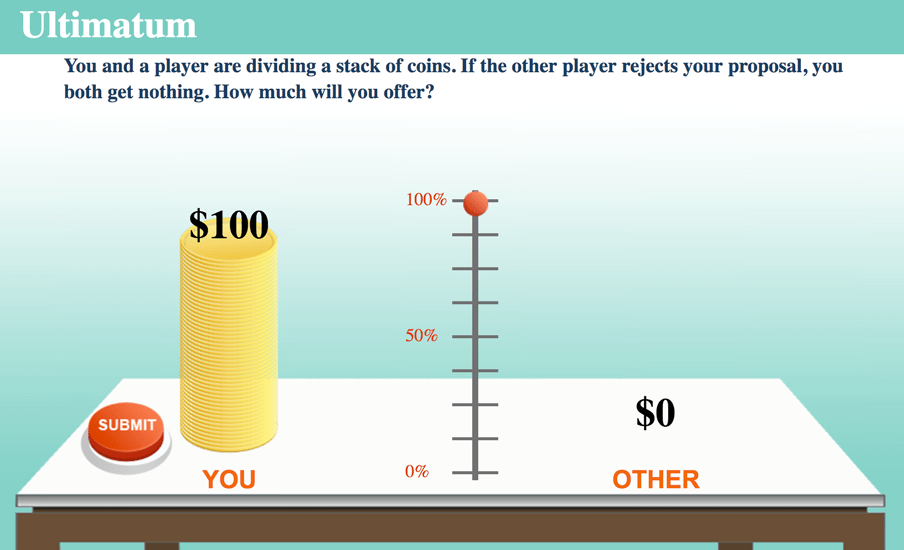 Ultimatum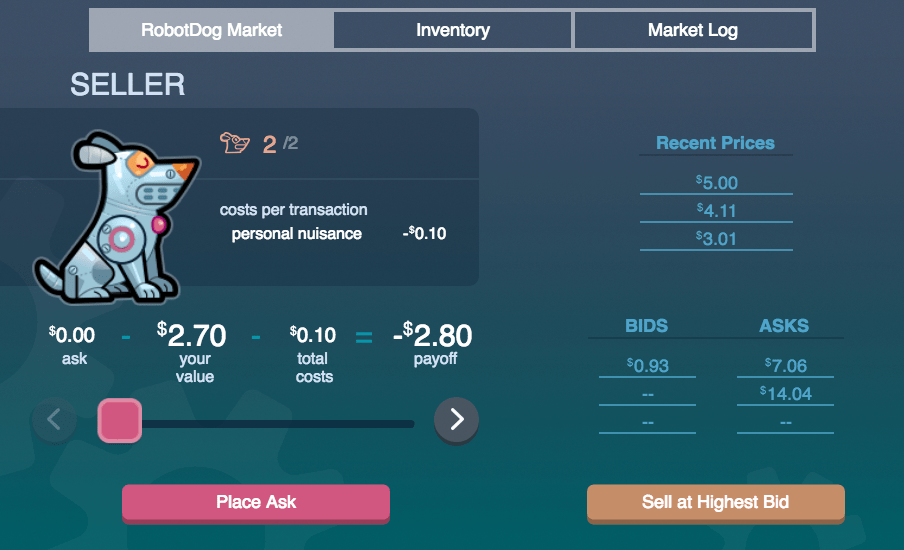 Externalities with Policy Interventions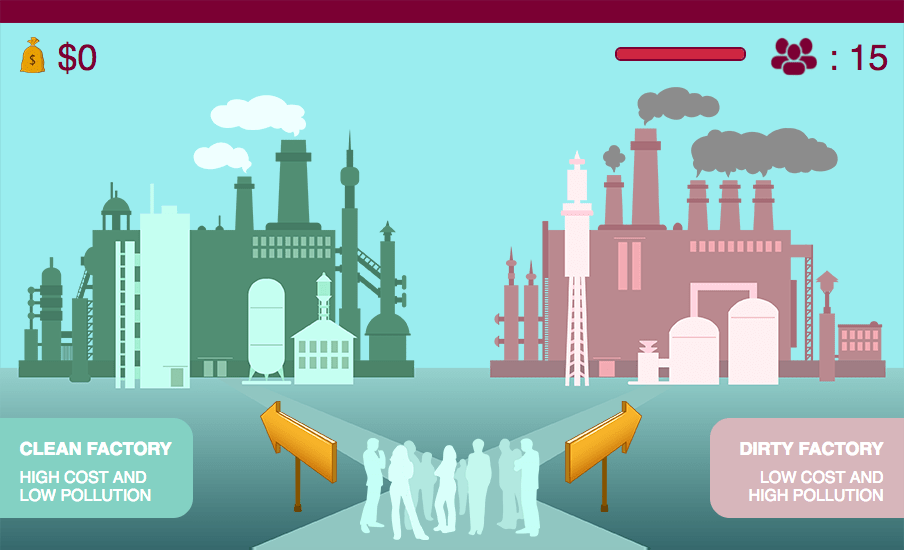 Externalities (Judge Me Not)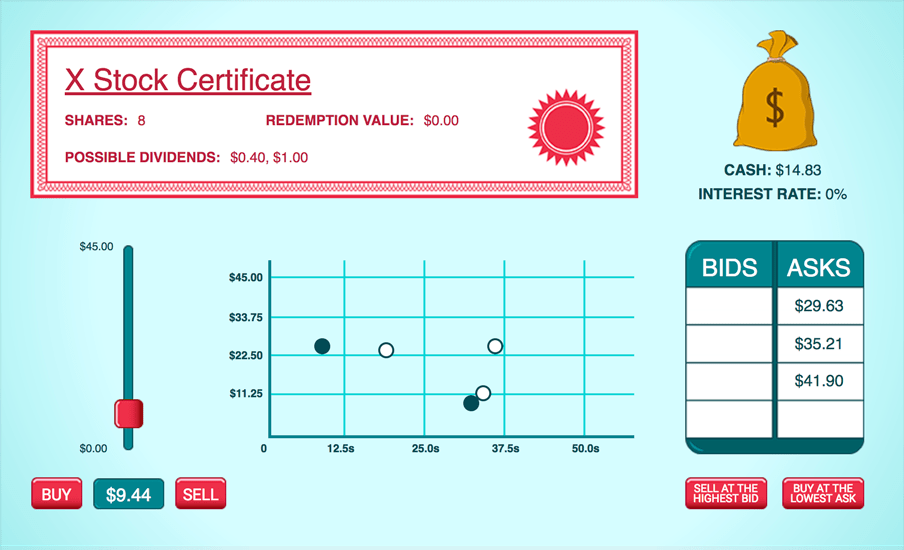 Asset Market (Bubbles & Crashes)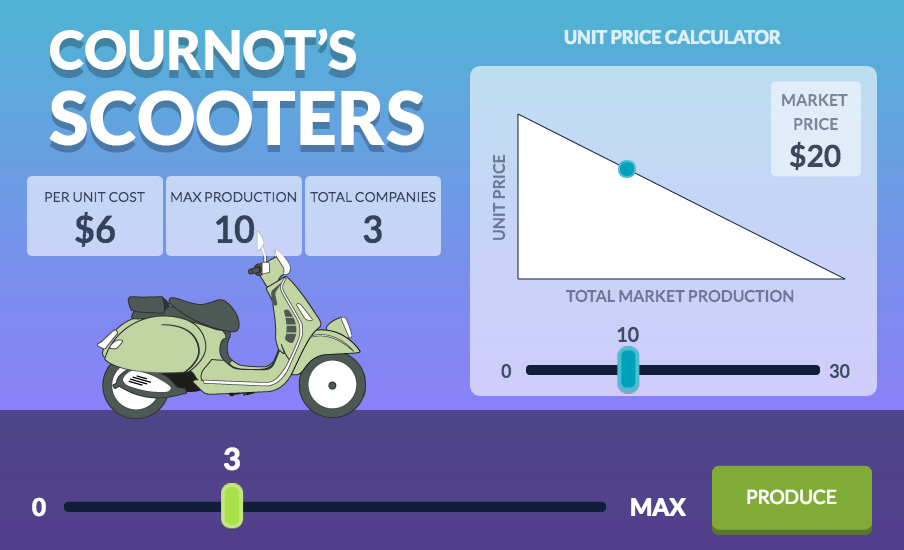 Cournot Competition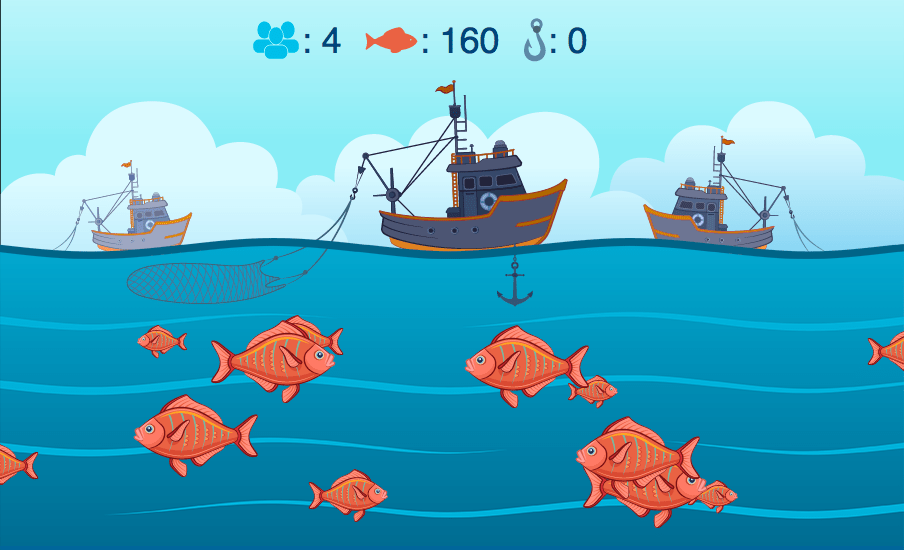 Commons: Fishery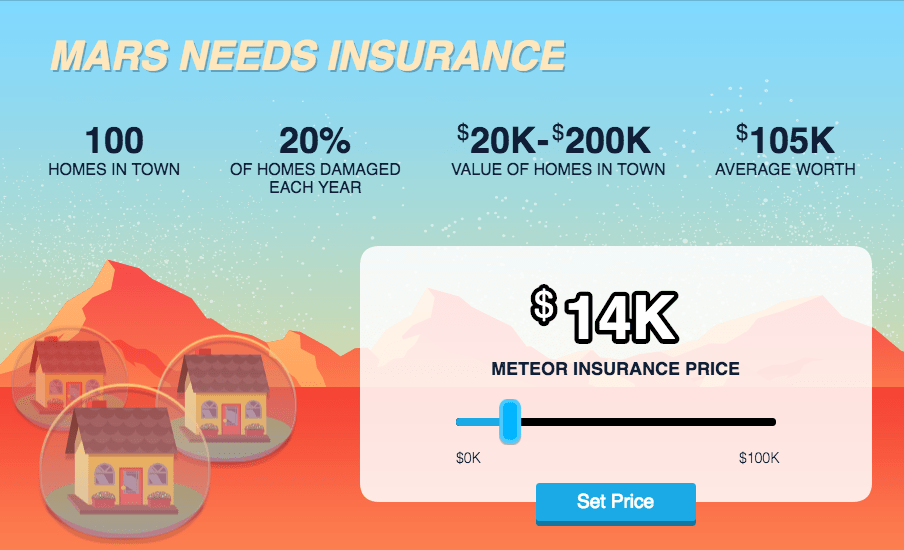 Insurance Markets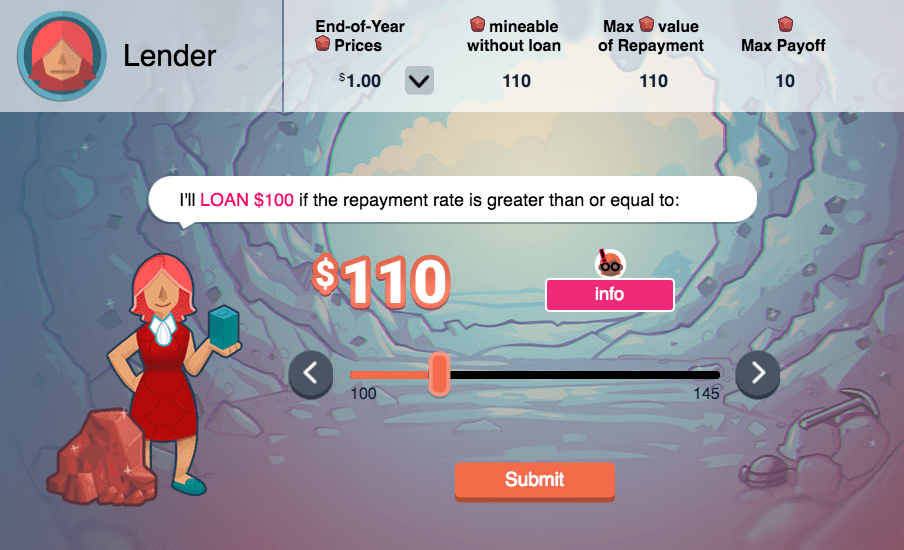 Interest Rates and Inflation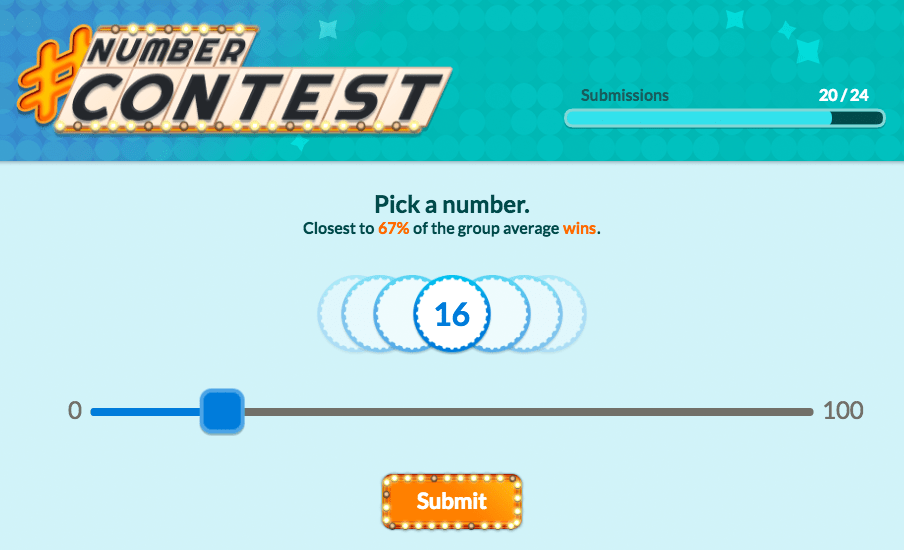 Beauty Contest
Browser Compatibility
Safari
If you use Safari, you'll need to disable "Prevent cross-site tracking" in your Privacy preferences. Make sure the option is unchecked in your Privacy preferences menu. If enabled, this option will prevent you from launching MobLab successfully, and you will see a login Window instead.