MobLab Online Assignments may contain a sequence of multiple activities for you to complete. These could include video instructions for playing a game, the game itself, and a follow-up survey to discuss game results and reflect on your decisions.
Online Assignments will appear in the Active Sessions page on your MobLab student console or Sessions tab of your mobile app. They will be distinguished from in-class session cards by the Available Until banner at the bottom of each card. Available Until indicates the date and time by which you must complete all activities within the Assignment.

To view an outline of the Assignment, hover over the card and click View Activities if you are using a browser or tap on the card in the mobile app. (On web, you can also click Join to begin the next unfinished activity.) Activities that you have yet to begin will be grayed out and activities that you have completed and are available for review will have a check-mark.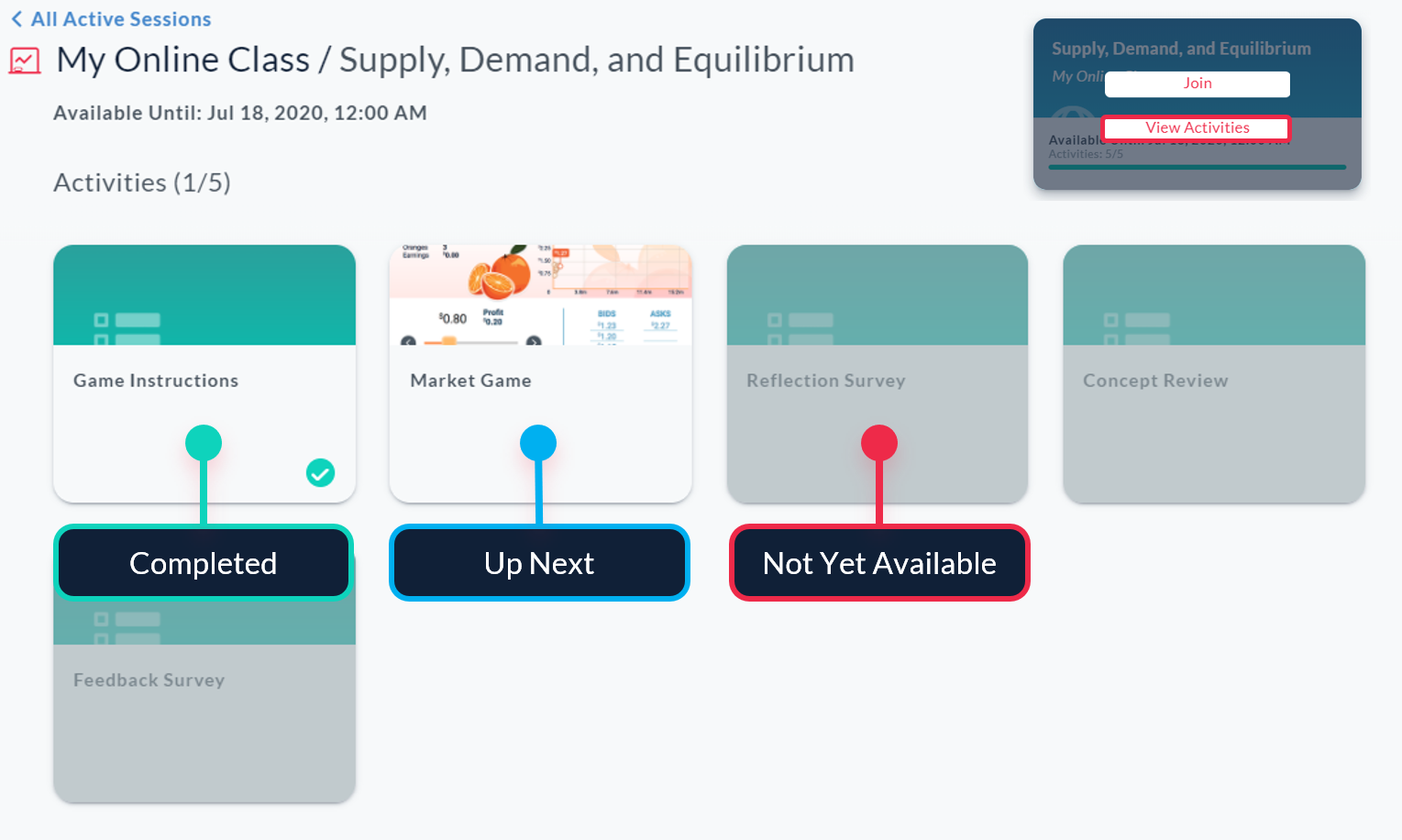 When you begin an activity for the first time, you will receive a notice that you must complete it to receive credit. This is a reminder that you will not be able to pause or restart an activity once you begin, so you should plan to start an activity only when you have the time to fully complete it.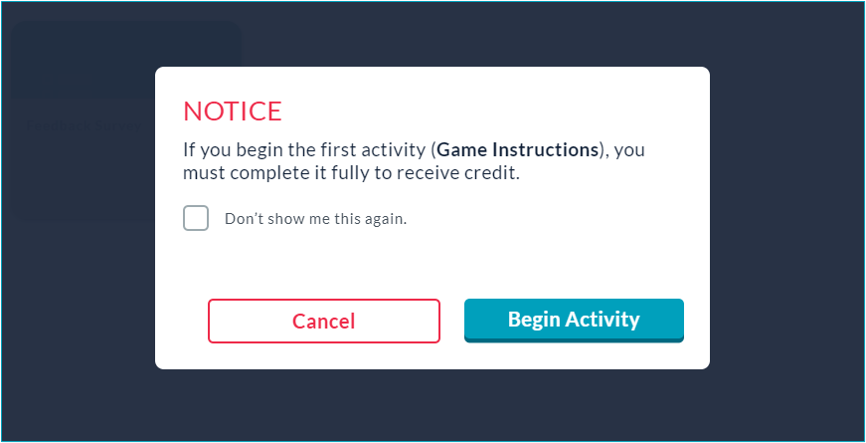 At any time, you may review the Activity List by clicking or tapping the menu icon. Note: If you are in an activity that has already started, opening the Activity List or leaving the page to review a previously completed activity will not pause your running activity. Make sure you are aware of how much time is remaining in the activity before you decide to leave unfinished!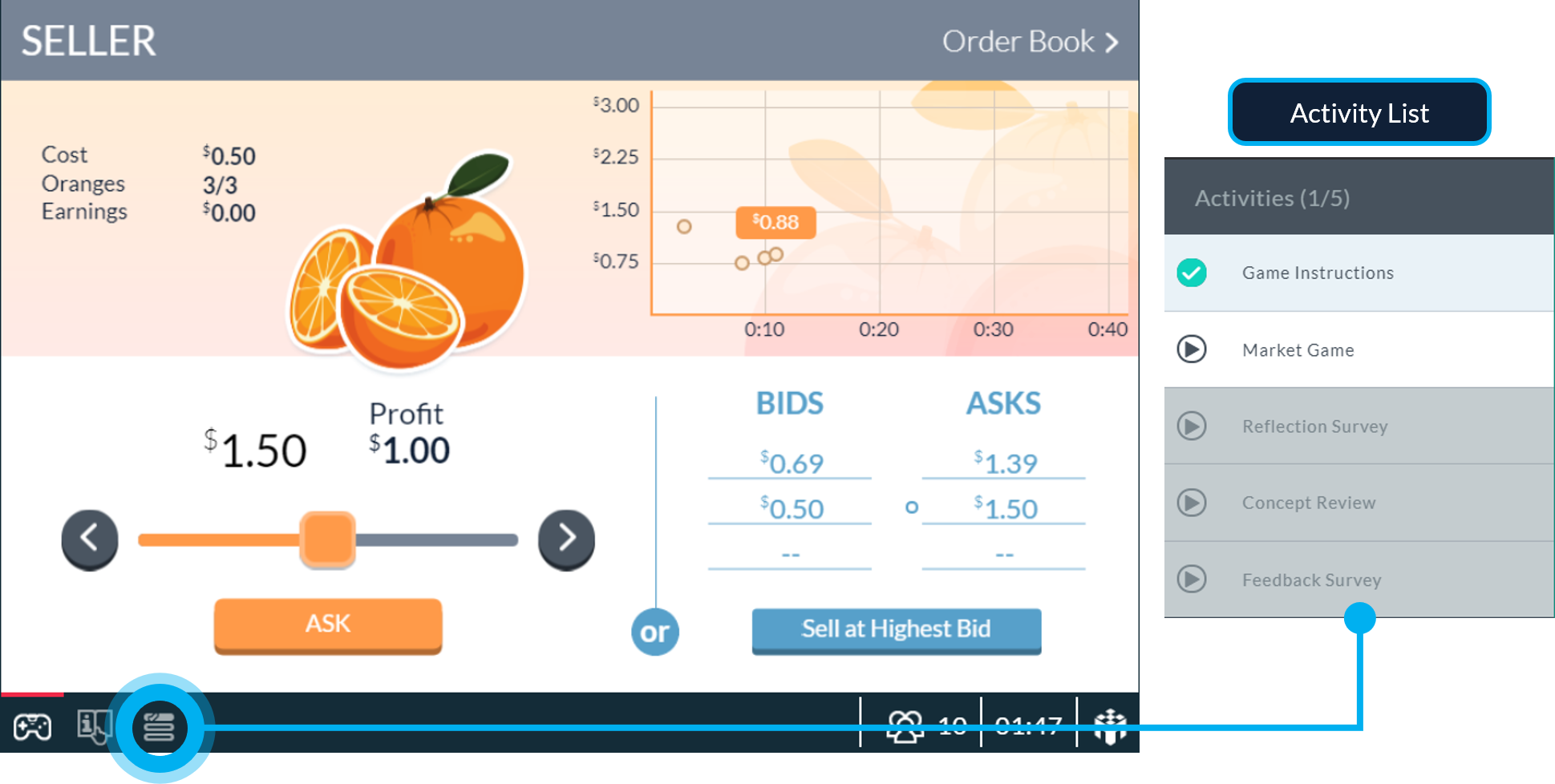 After you complete an activity, you will have a few seconds to review your results before prompted to continue to the next activity. To continue immediately, click or tap Play Now, otherwise click or tap No Thanks to stay on the current activity's result screen.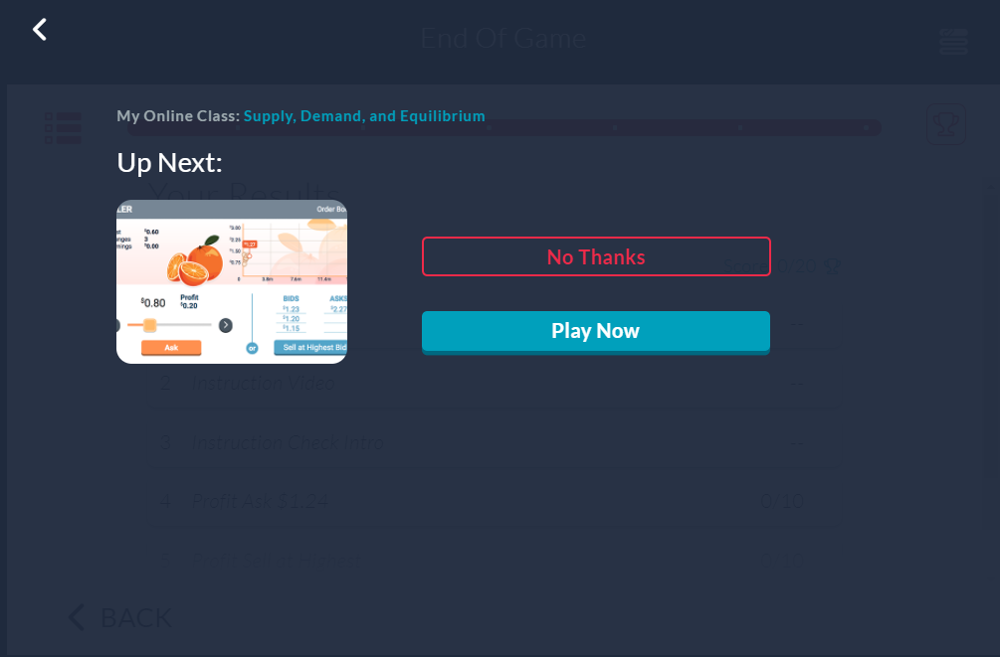 Once you have completed all activities and reached the end of the Assignment, All Activities Complete will be displayed. You may then Return Home to go back to Active Sessions.