If an LMS integration is no longer needed, you can remove it from your MobLab account. Furthermore, removing the LMS integration and re-adding it may help in case an existing integration is not working properly.
1.) Click on the home button in the top right corner and select My Account.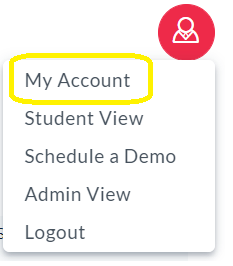 2.) Navigate to the tab called Integrations and click the Remove button for the integration you wish to remove.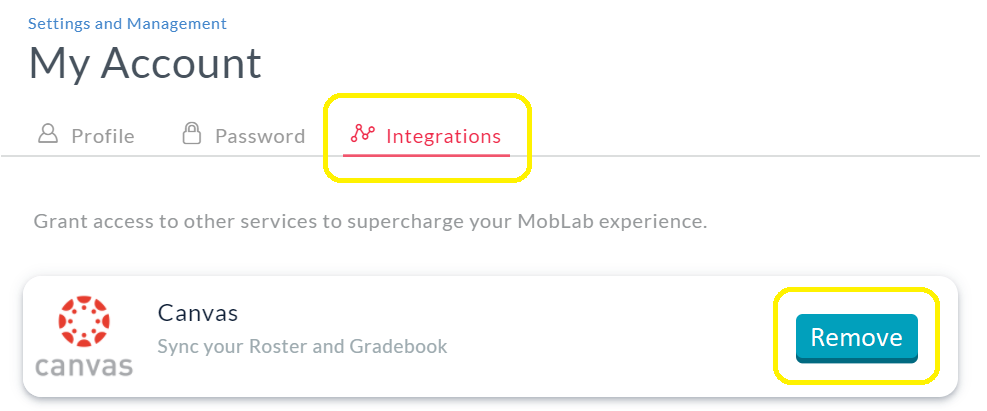 3.) You will see a confirmation that the integration has been removed. In case you would like to re-add the integration, you may click on the Add button. Please also view this article on our supported integrations.