Save valuable time with the Copy Class feature...
Use MobLab's Copy Class tool to duplicate all playlists from a class you previously used. You will be able to include or omit specific playlist games, homework assignments, and surveys.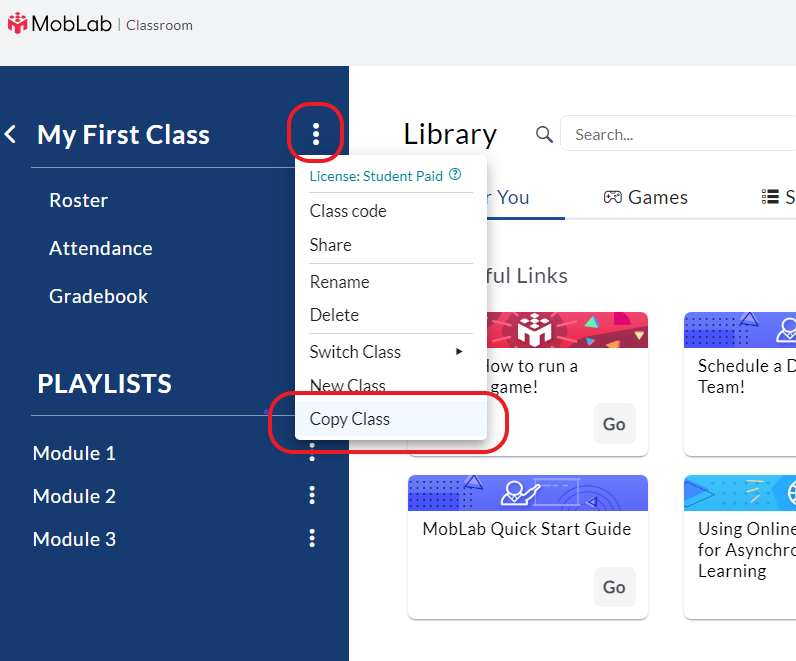 The Copy Class pop-up window will appear. Type the new name of your copied class in the Class Name field. Choose which activities you would like to include to be copied on the right. If you want to copy all of your current playlists (i.e. all of your current games and surveys), you can select the Copy Playlist Schedule checkbox on the bottom left.