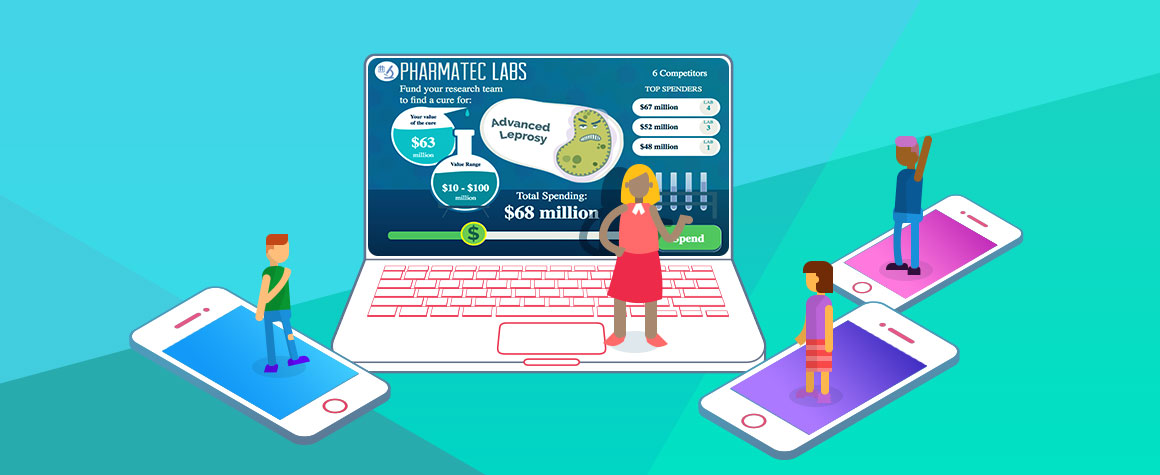 With MobLab, it's easy to run games and experiments in your live online classes with students participating remotely. Let's see how!
Running MobLab activities in live lectures online through teleconferencing or live streaming is very similar to how you traditionally run activities in a physical classroom. If you're new to MobLab, we recommend reading our Quick Start Guide.
Note: In addition to live lectures, MobLab activities can also be scheduled for outside-of-lecture play by students on their own. For more info, please see our article on Scheduling Games for Out-of-Class play.
Each MobLab game comes with student instructions (see above). Making sure your students understand game play is essential. Here are two options for delivering instructions:
Present live: share your screen as you present the written instructions (HTML or PowerPoint) or play the video instructions.

Share beforehand: post the instructions page to your LMS and ask students to review them. You can copy the URL of the instruction page by right-clicking on it.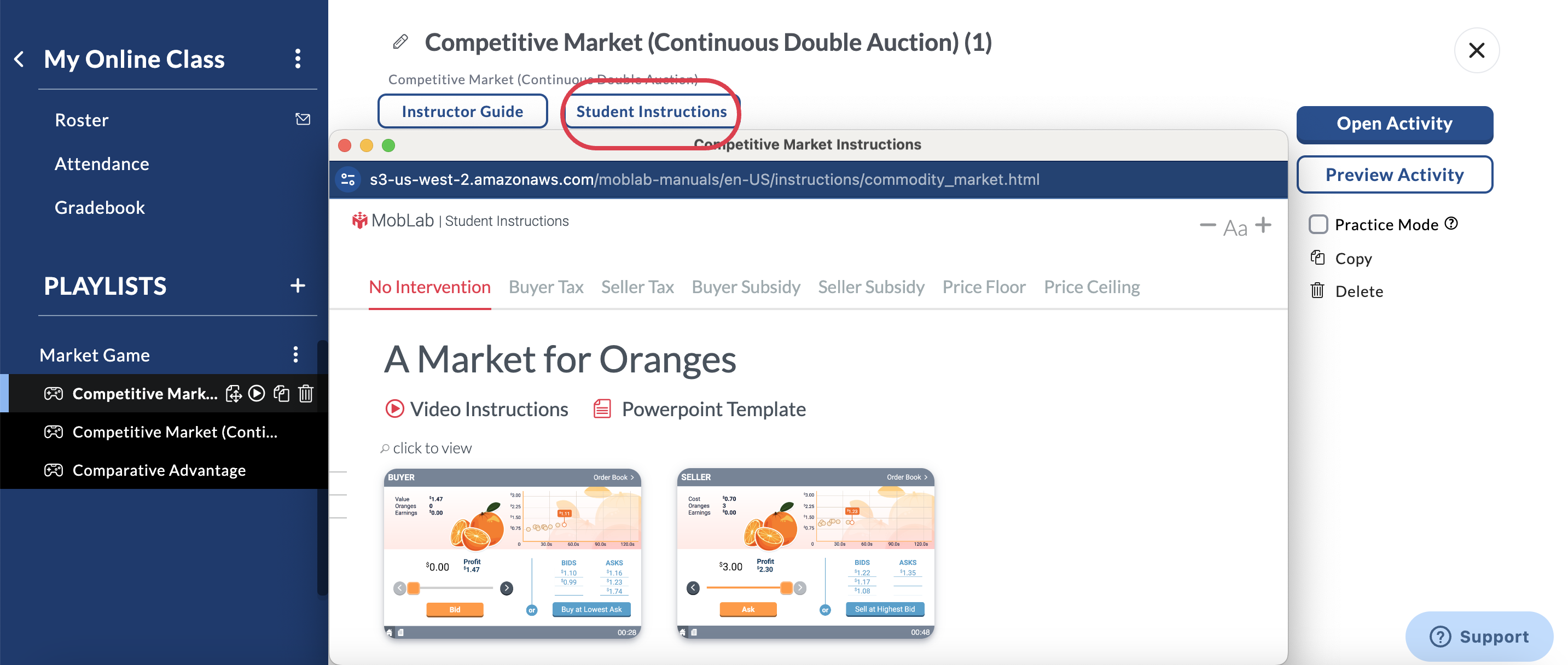 To run activities with a live online audience, have students log into MobLab. Laptop and desktop users can use any browser, and iOS and Android users should download and use our mobile app. When you and your students are ready, start an activity by selecting it in your playlist and then clicking Run Game. This will open a game session for your students to join. An "Almost Ready!" screen will list the students who've joined the session. You can start the activity at any time by pressing "Begin!". Students can continue to join while the activity is running.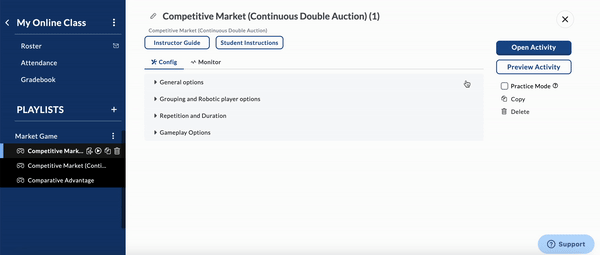 While your activity is running, your console will display the status of each group of student players in the monitor tab. You can also open a detailed live monitor of each group and/or add robotic players to fill groups that aren't full.
Once your activity is finished, you can launch the results summary window and share it with your students to debrief them on the outcomes of and lessons from the activity.
Additional Resources
We hope you found this brief introduction helpful for teaching with MobLab in your online classes! If you need more help, please don't hesitate to contact us!